Camp Wishon Cove, on the southern shore of Bass Lake in the Sierra National Forest, is PSEA's largest and southernmost camp and the only one that has RV and tent sites in addition to cabins.
At 3500 feet, midsummer days are warm, and most nights are cool.  The lake offers great fishing for bass and other species, and the summer water temperature of 80 degrees is ideal for water activities.  Ski boats, jet skis, kayaks, and SUPs are available for rent nearby.   Wishon Cove is also one of two PSEA camps that are open year-round (the other is Camp Del Monte).  Winter fun includes snow shoeing, star gazing, and in Yosemite National Park, a scenic 45-minutes away, you can enjoy ice skating, a snow park, and skiing at Badger Pass.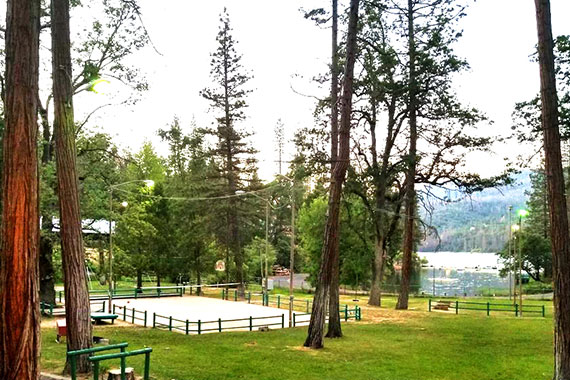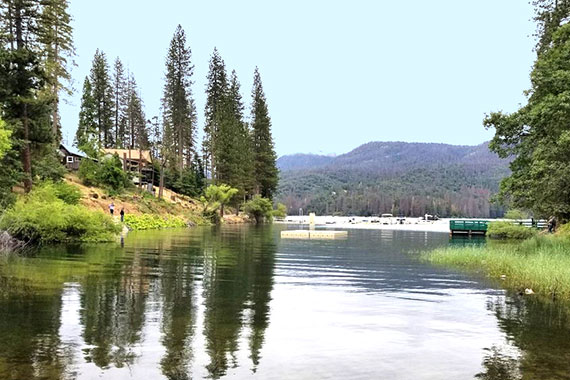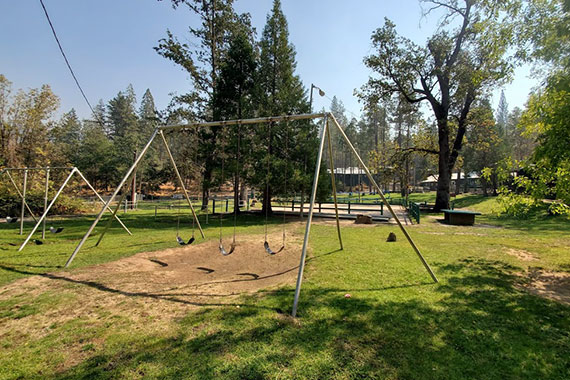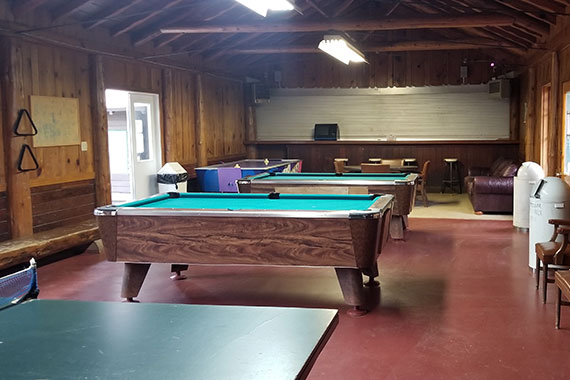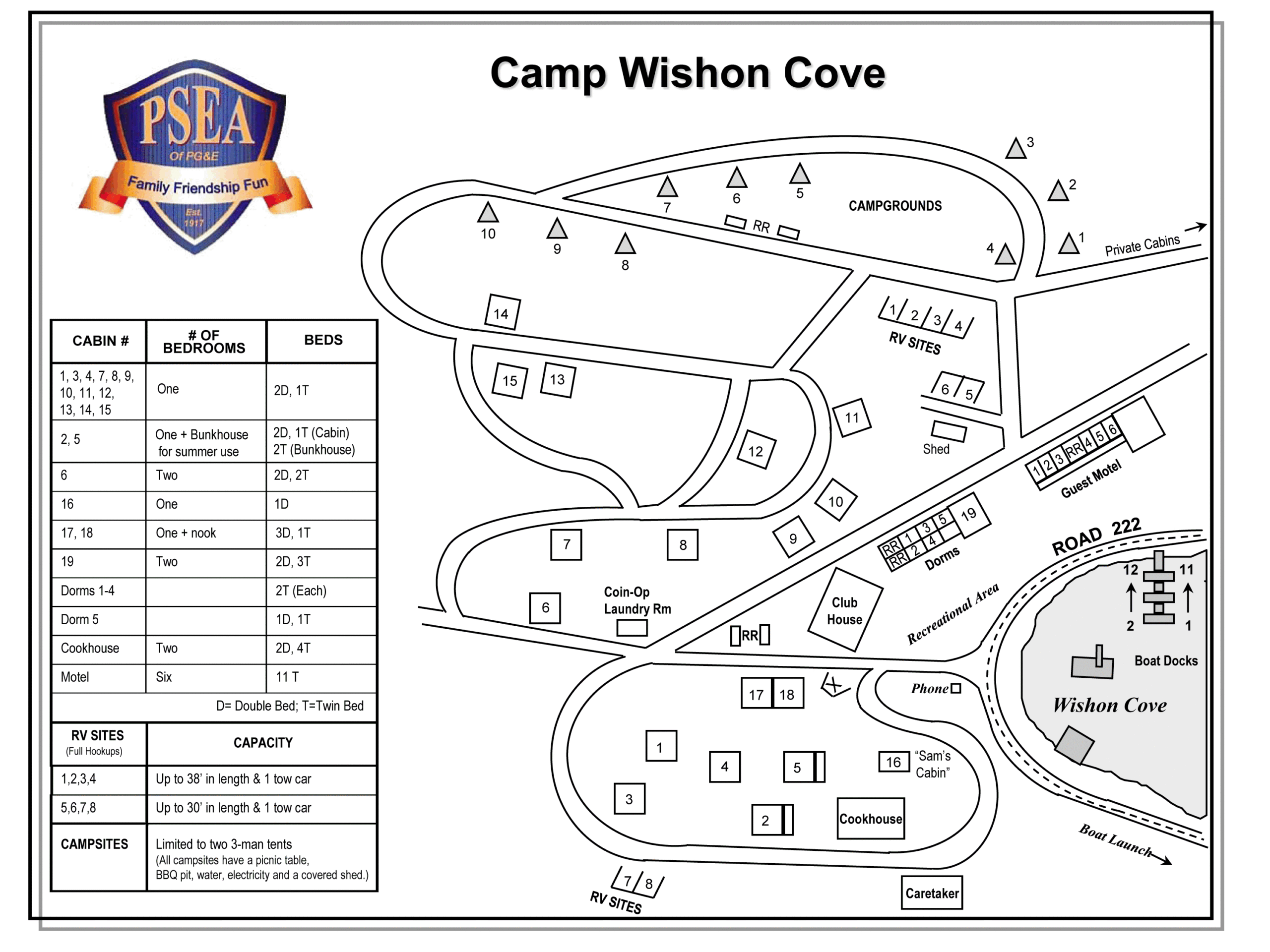 Use of lake (at your own risk)
Boat docks for rent exclusively by PSEA members
Playground and recreation area including basketball, volleyball, tetherball, and horseshoes.
Recreation room including two pool tables, ping pong, air hockey, foosball, and card table.
Wi-Fi (limited)
Laundry facilities (during peak season only)
Ice Machines
Two community-use barbecues near the Clubhouse recreation room
Clubhouse kitchen can be reserved daily at no charge for family gatherings (clean-up is required by the member)
Supplies may be purchased in the nearby town Oakhurst.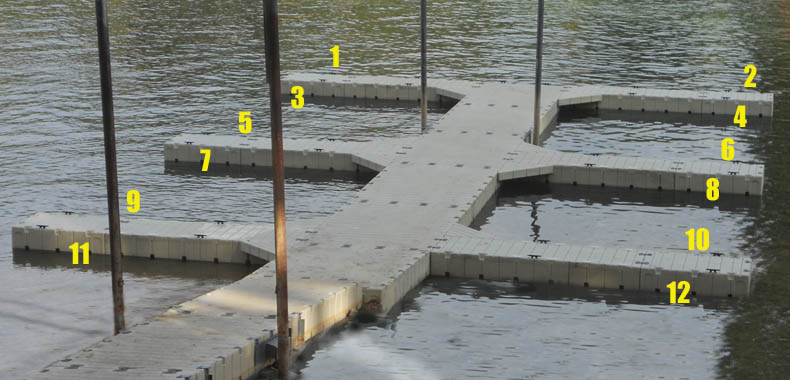 Rent one of these twelve docks.
Twenty-one cabins are available:
Five for 7 people
One for 6 people
Twelve for 5 people
One for 2 people
One for 8 people (Cookhouse)
One for 11 people (Guest Motel)
All units have the following:
Table with chairs
Beds (see cabin layout)
Bathroom with shower
Fully equipped kitchen which includes: electric range, refrigerator, kitchenware (dishes, silverware, etc.), cooking utensils, coffee maker, toaster, microwave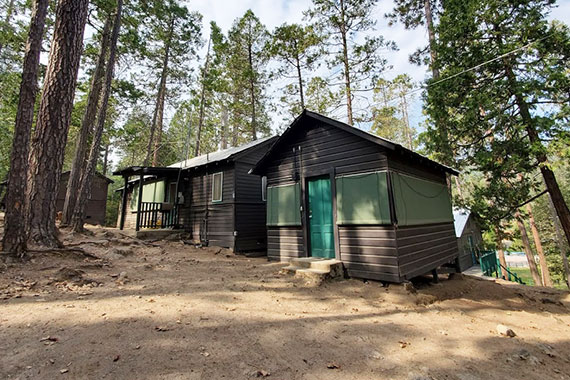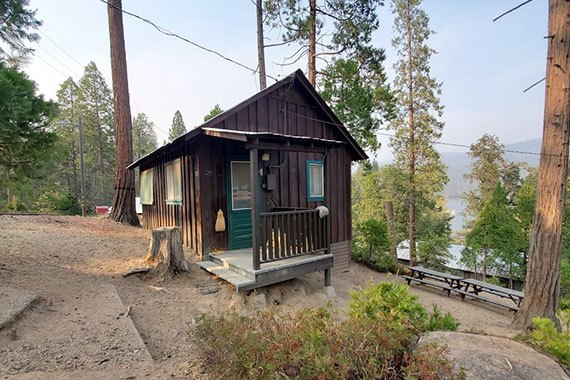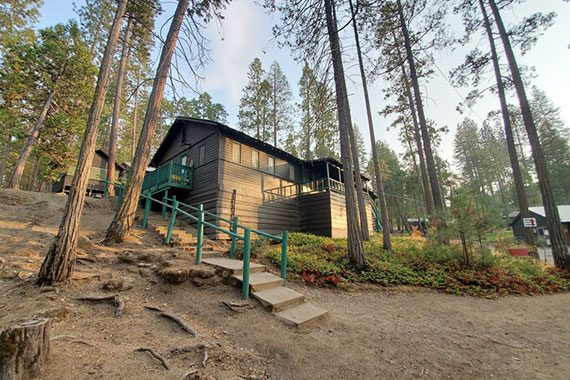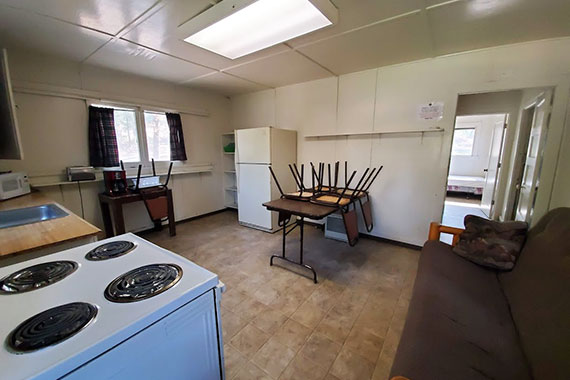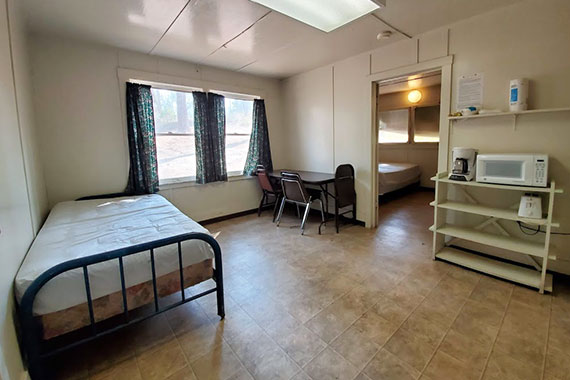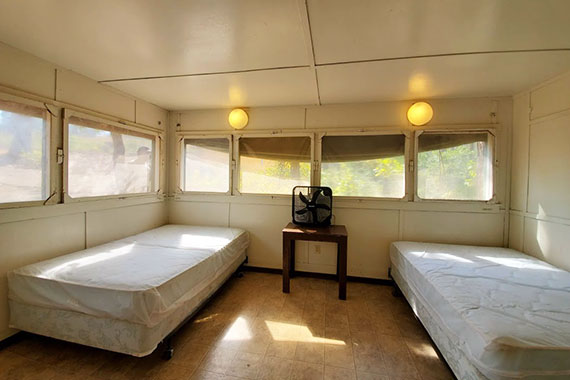 CABIN
ROOMS
BEDS
1, 3, 4, 7, 8, 9, 10, 11, 12, 13, 14, 15
One
2D, 1T
2, 5
One*
2D, 3T*
* 2T in bunkhouse for summer use
6
Two
2D, 2T
16
None
1D
17, 18
One + nook
3D, 1T
19
Two
2D, 3T
Dorms 1-4
2T each
Dorm 5
1D, 1T
Cookhouse
Two
4D
Motel
Six
11T
D=Double Bed; T=Twin Bed
RV SITES (Full Hookups)
CAPACITY
1, 2, 3
Up to 38' in length & 1 tow car
4, 5, 6, 7, 8
Up to 30' in length & 1 tow car
CAMPSITES
Limited to two 3-man tents.
(All campsites have a picnic table, BBQ pit, water, electricity, and a covered shed)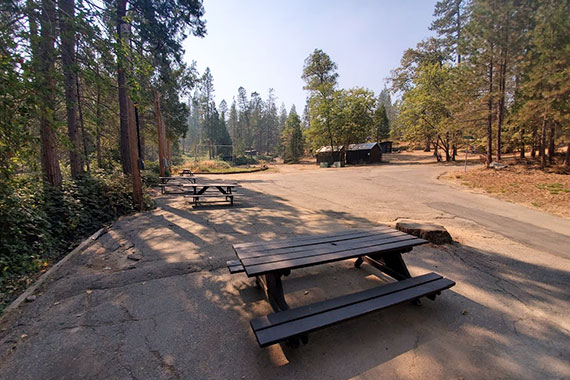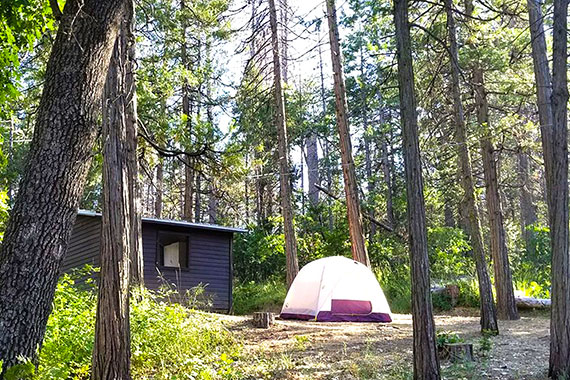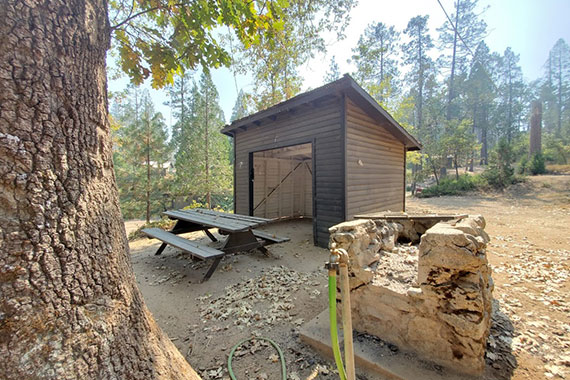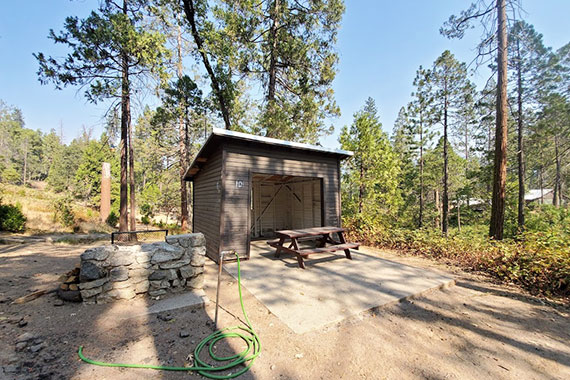 Eight full-service RV/trailer sites which are limited to one trailer and tow car per site.
Ten campsites, each accommodating a maximum of two 3-person tents and equipped with the following:
Water and electricity
Table and benches
BBQ pit
Covered shed
Restrooms with showers are located nearby
Camp Wishon Cove is in the Sierra Nevada Mountains on the southern shore of Bass Lake, located at 38088 Road 222, Wishon, California 93669. From Highway 41, turn right on Road 426, and proceed 6.2 miles to the Bass Lake turnoff. Proceed 1 mile to Road 222, turn right, and continue to the camp entrance.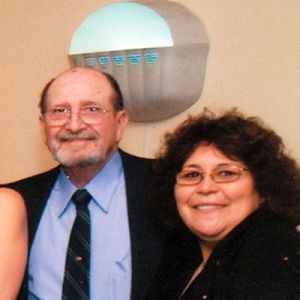 Curtis Richards & Alicia Segura
(559) 642-3553
38088 Road 222
Wishon, CA 93669
"Curtis, Alicia, and Lonnie are great!" – 7/10/20 guests
"LOVE the caretakers Curtis & Alicia. Thank you for accommodating us!!!" – 8/17/19 guests
Several water bodies in the southwestern United States, including California, have become infested with the non-native Quagga mussel in recent years. This species is very invasive and, once introduced, can proliferate rapidly. The spread of these mussels is very damaging to the native ecosystem and ultimately causes significant harm to water collection and distribution systems, including power generation facilities. Fortunately, they are not currently known to exist in any PG&E reservoirs. The biggest risk factor for the spread of this species is bringing watercraft or water-related equipment from infested waters. If you are planning to bring a boat or other water-borne equipment to a PSEA facility, find out more about how you can help prevent the spread of this species by going to the Department of Fish and Game website at https://wildlife.ca.gov/Conservation/Invasives/Quagga-Mussels.