Camp Britton lies on the shores of Lake Britton in Shasta County, about 70 miles east of Redding. At 2,700 feet of elevation, summer days are warm and nights are cool.
The lake and nearby streams offer excellent fishing for a variety of species, including brown and rainbow trout, smallmouth and largemouth bass, black and white crappie, and more. The camp has rowboats for your use, or you can use your own powerboat on the lake for water skiing.
Camp is a short hike away from spectacular Burney Falls, which flows at a steady 100 million gallons per day. Other places of interest, like Lassen Volcanic National Park or the towns of Burney and Fall River Mills, are within driving distance.
This camp is so popular that we hold a lottery every October for the chance to reserve cabins for the following year.
community barbecues and picnic tables (charcoal is not provided).
laundry room
wi-fi (limited)
playground
row boats
recreational area for volleyball, ping pong, and tetherball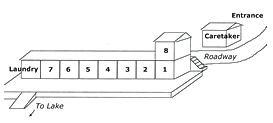 Eight cabins – 7 (sleep 6), 1 (sleeps 8)
Each unit has the following:
table with chairs
one queen bed and four twin beds (with the exception of cabin #8, which has two queens and four twin beds).
a bathroom with a shower.
a fully equipped kitchen with an electric range, refrigerator, microwave, coffee maker, toaster, cookware, dinnerware, etc.
Campers must bring their own toiletries and linens (sheets, pillowcases, pillows, blankets, and towels).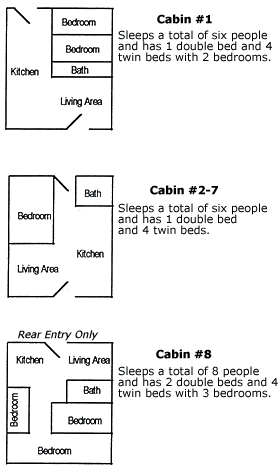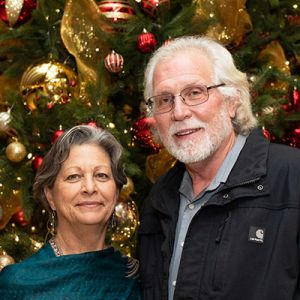 Janelle & Mark Vigars
(530) 335-2109
37256 Clark Creek Rd.
Burney, CA 96013
"We love Mark and Janelle!  They do an exceptional job as caretakers!  Had a wonderful time.  Thank you PSEA!" –  7/4/20 guests
"Mark and Janelle are the best caretakers (Camp) Britton has ever had!" – 7/8/20 guests
Several water bodies in the southwestern United States, including California, have become infested with the non-native Quagga mussel in recent years. This species is very invasive and, once introduced, can proliferate rapidly. The spread of these mussels is very damaging to the native ecosystem and ultimately causes significant harm to water collection and distribution systems, including power generation facilities. Fortunately, they are not currently known to exist in any PG&E reservoirs. The biggest risk factor for the spread of this species is bringing watercraft or water-related equipment from infested waters. If you are planning to bring a boat or other water-borne equipment to a PSEA facility, find out more about how you can help prevent the spread of this species by going to the Department of Fish and Game website at https://wildlife.ca.gov/Conservation/Invasives/Quagga-Mussels.