Camp Shasta is about 72 miles east of Redding near the dam at Lake Britton. In a wooded setting at 2,750 feet elevation, midsummer days are warm and most nights are cool.
Both the lake and nearby streams offer excellent fishing for a variety of species including brown and rainbow trout, smallmouth and largemouth mouth bass, black and white crappie, and more.  The area is also known for excellent game hunting.
From Camp Shasta, you can venture to nearby Ferry's Crossing picnic area and beach or Burney Falls (both pictured in the slideshow), hike a portion of the Pacific Crest Trail, or even visit Lassen Volcanic National Park.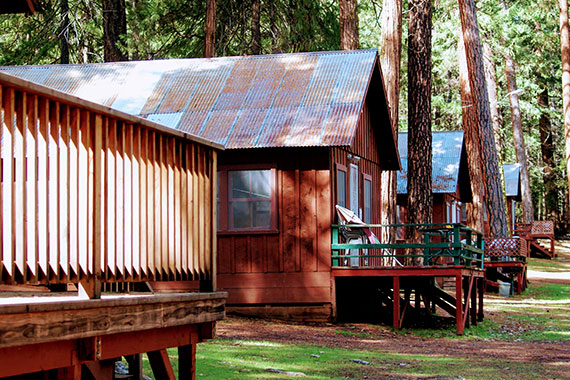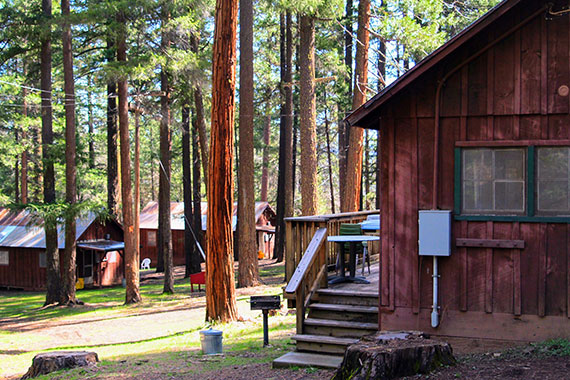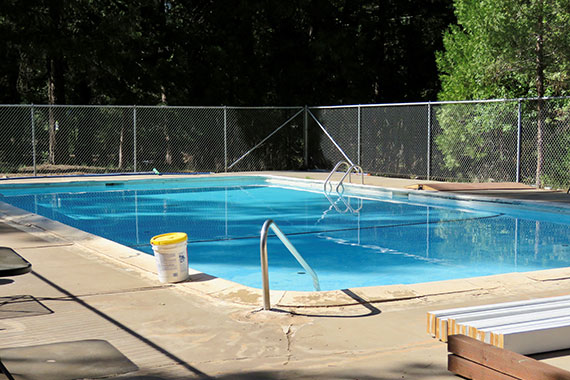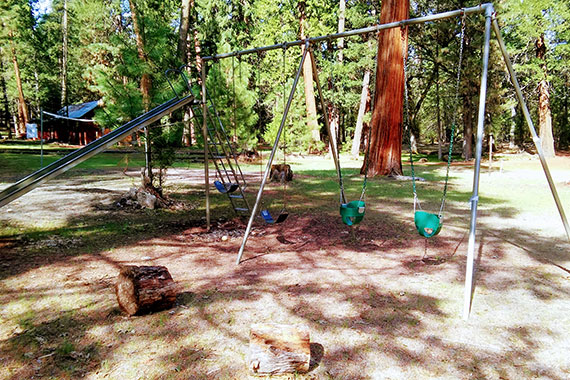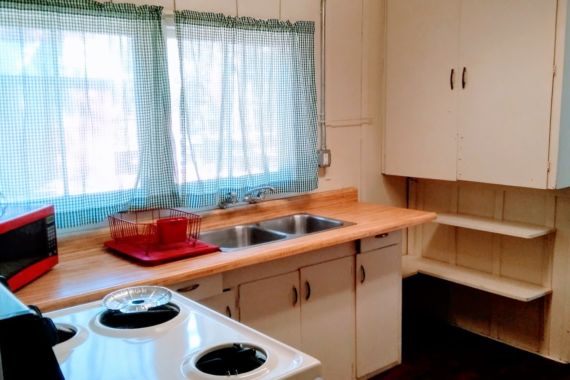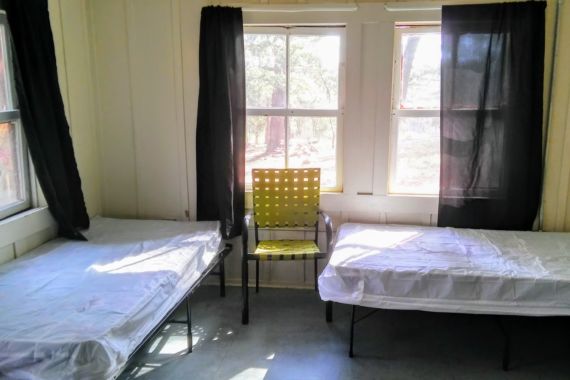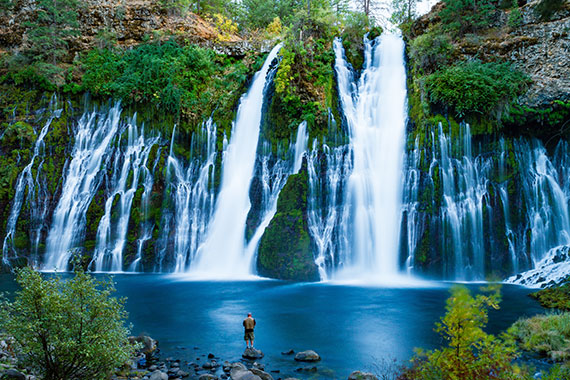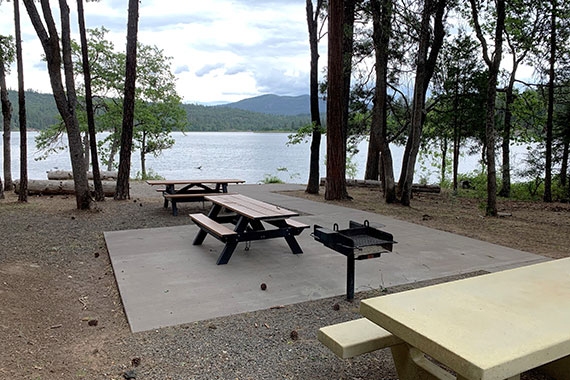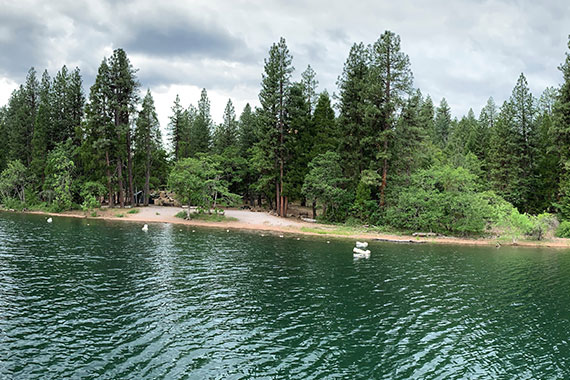 8 cabins – 6 (sleep 6) and 2 (sleep 4)
Each unit has the following:
Table with chairs
Beds (see cabin layouts)
One bathroom with shower
Fully equipped kitchen, which includes an electric range, refrigerator, microwave, coffee maker, toaster, cooking utensils, kitchenware (dishes, silverware, etc.)
Campers must bring their own toiletries and linens (sheets, pillowcases, pillows, blankets, and towels).
CABIN
BED
ROOMS
BEDS
A, B, C, D, E G
Two
1D, 4T
F, H
One
1D, 2T
D=Double Bed; T=Twin Bed
Click each image to enlarge the floor plan.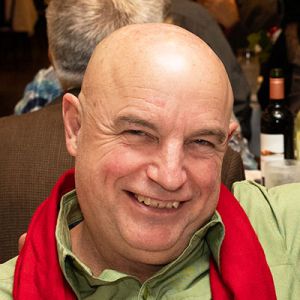 Bob Kerlin, Camp Host
(530) 335-2027
36771 Clark Creek Road
Burney, CA 96013
"Bob was very nice.  It seems like he takes pride in making sure the camp is clean and that everything runs smoothly.  Overall GREAT HOST!" – 9/16/20 guests
"Caretaker Bob is FANTASTIC!  Grounds and cabins were in great shape." – 6/15/19 guests
Several water bodies in the southwestern United States, including California, have become infested with the non-native Quagga mussel in recent years. This species is very invasive and, once introduced, can proliferate rapidly. The spread of these mussels is very damaging to the native ecosystem and ultimately causes significant harm to water collection and distribution systems, including power generation facilities. Fortunately, they are not currently known to exist in any PG&E reservoirs. The biggest risk factor for the spread of this species is bringing watercraft or water-related equipment from infested waters. If you are planning to bring a boat or other water-borne equipment to a PSEA facility, find out more about how you can help prevent the spread of this species by going to the Department of Fish and Game website at https://wildlife.ca.gov/Conservation/Invasives/Quagga-Mussels.