Camp Pit River, in the Mt. Shasta region, is PSEA's most remote camp with the nearest town of Burney about 35 miles away. Here at 2,000 feet elevation, the days are warm and nights are cool.
The area is well known for superior hunting and fishing.  The cold, spring-fed waters of the Pit River provide an excellent home for trout but if you prefer to fish by boat there is a ramp at Iron Canyon Reservoir, about 20 minutes from camp.
Throughout the area, photography buffs can capture brilliant spring wildflowers or vivid fall colors, and hikers can enjoy the natural beauty and wildlife along wooded trails.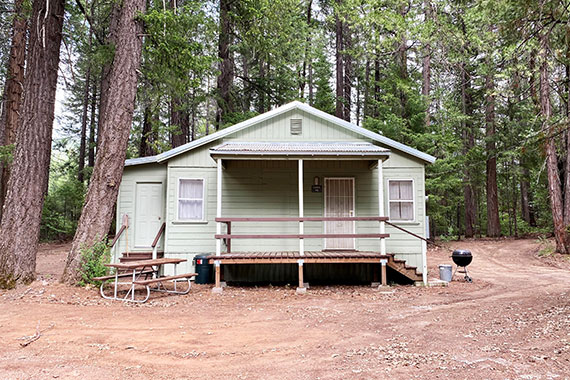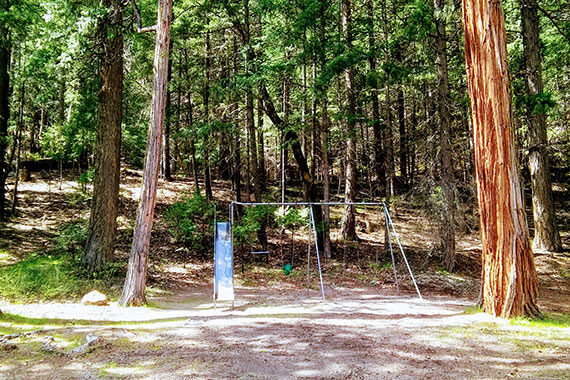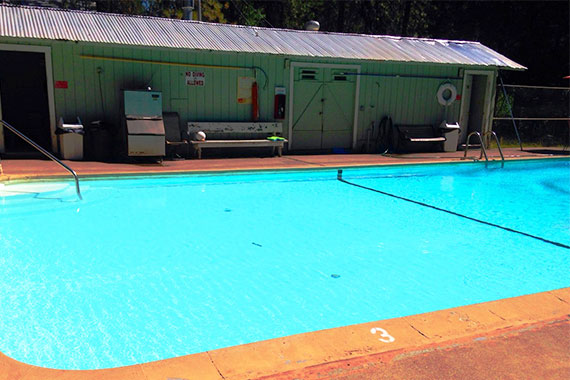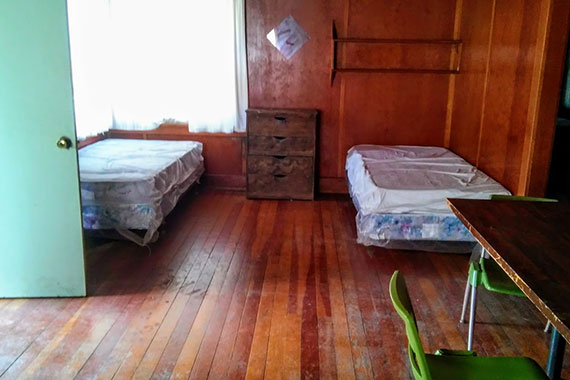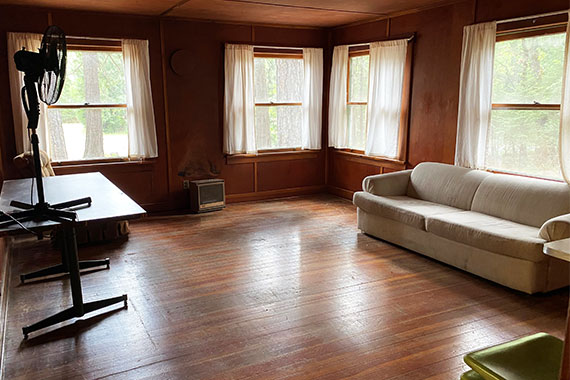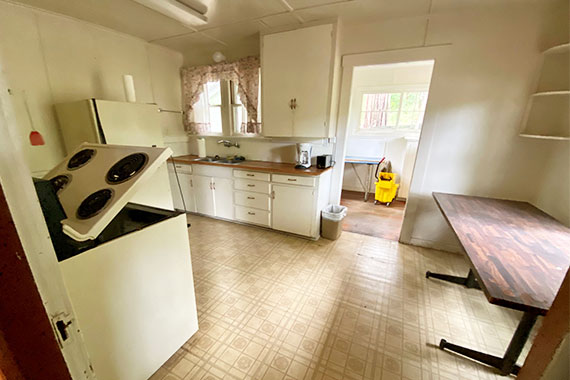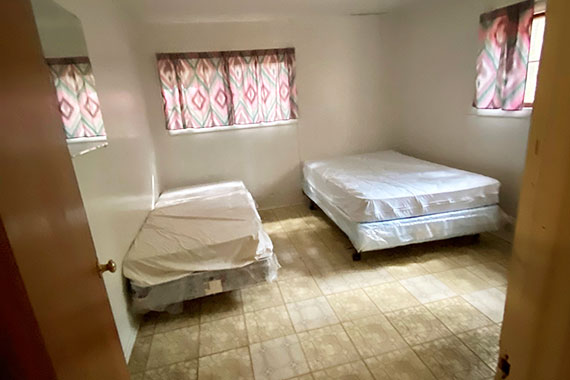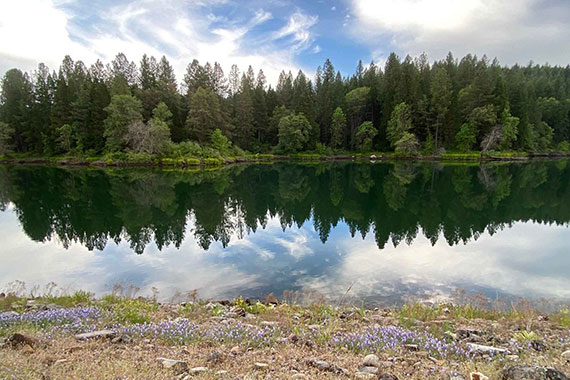 Heated swimming pool and wading pool in peak season
Playground
Laundry facilities
Wi-fi (limited)
Barbecues (charcoal not provided)
Ice machine
The camp is somewhat isolated, so it is advisable to bring several days worth of provisions.  There is a general store with limited grocery supplies in Big Bend.
Seventeen Units – one (5 person), fourteen (6 person), two (eight person)
Each unit has the following:
Table with chairs
Beds (see chart to the right)
One bathroom with shower (with the exception of cabins 8 and 18, which have two bathrooms with showers. The bathroom in cabin 3 includes a bathtub.)
Fully equipped kitchen, which includes an electric range, refrigerator, microwave, coffee maker, toaster, cooking utensils, kitchenware (dishes, silverware, etc.)
Campers must bring their own toiletries and linens (sheets, pillowcases, pillows, blankets, and towels).
CABIN
BED
ROOMS
BEDS
1, 2, 11, 12, 13, 14, 15, 16, 17, 18
Two
1D, 4T
3
One
1D, 3T
4, 6
Two
1D, 4T
5
One
1D, 4T
8, 9
Three
1D, 6T
10
Three
1D, 4T
D=Double Bed; T=Twin Bed
Camp Pit River is approximately 60 miles east of Redding near the Pit River and about three miles southeast of Big Bend. From Highway 299, turn left on Big Bend Road which is approximately four (4) miles from Montgomery Creek. Take Big Bend Road for approximately seventeen (17) miles, then turn right on Haggin Flat Road, and go 1.7 miles to Camp Pit River.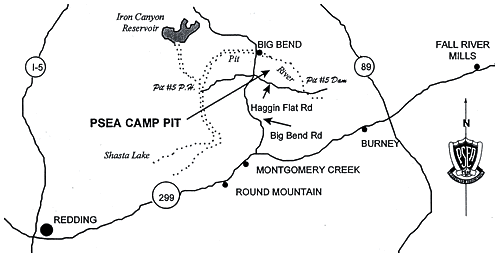 Jim & Churstie Evans
(530) 337-6530
Hagen Flat Rd
Big Bend, CA 96011
"Thanks Jim Evans, we had a wonderful time." – 9/12/20 guests
"Jim and Churstie were great as always. They always go above and beyond making our stay comfortable. We can't say enough good things about them."  – 07/19 guests
Several water bodies in the southwestern United States, including California, have become infested with the non-native Quagga mussel in recent years. This species is very invasive and, once introduced, can proliferate rapidly. The spread of these mussels is very damaging to the native ecosystem and ultimately causes significant harm to water collection and distribution systems, including power generation facilities. Fortunately, they are not currently known to exist in any PG&E reservoirs. The biggest risk factor for the spread of this species is bringing watercraft or water-related equipment from infested waters. If you are planning to bring a boat or other water-borne equipment to a PSEA facility, find out more about how you can help prevent the spread of this species by going to the Department of Fish and Game website at https://wildlife.ca.gov/Conservation/Invasives/Quagga-Mussels.